Grifty the magical Grifter, at it again. Because of course he is, his entire life is a fucking fraud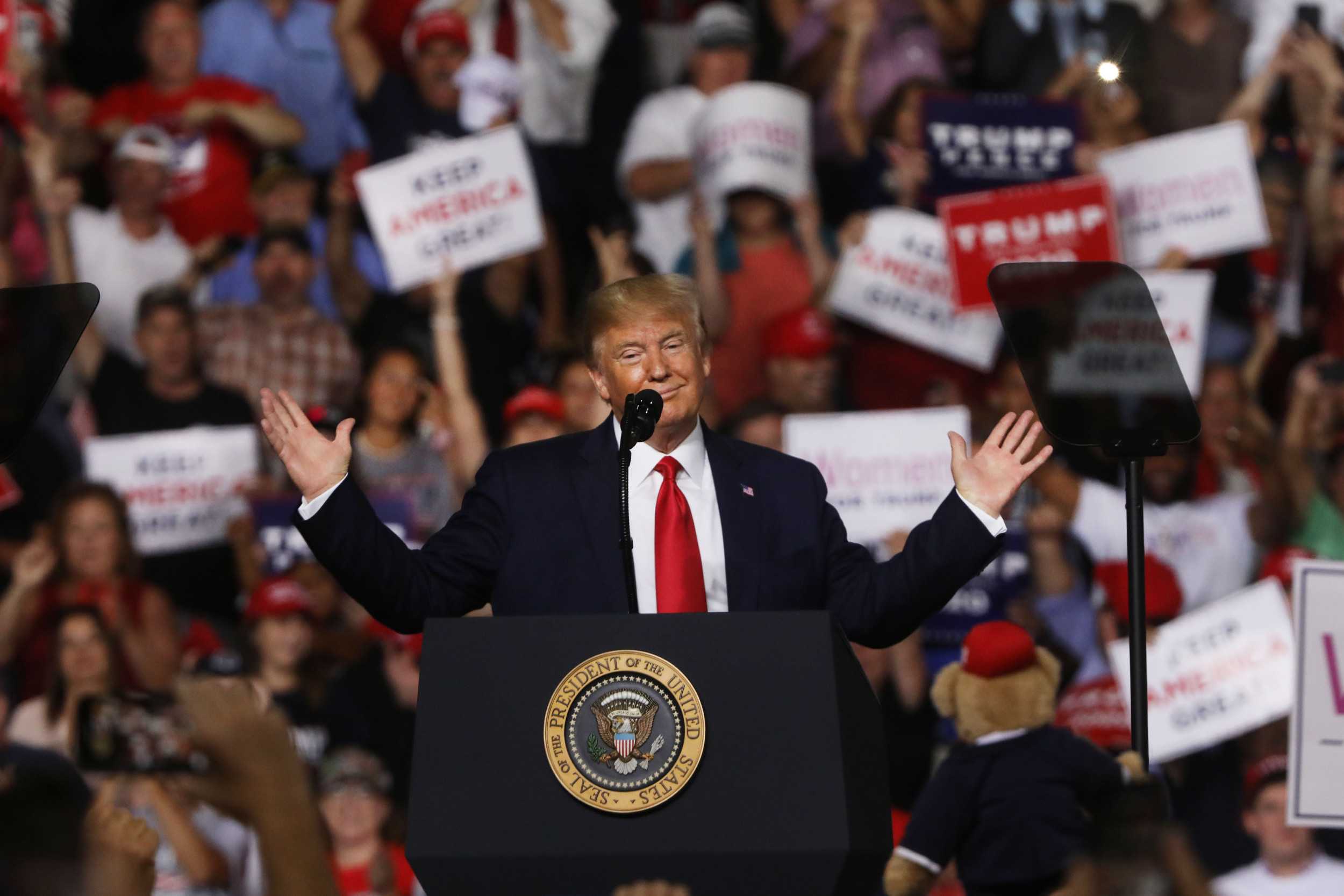 The Trump 2020 campaign says people are winning the money-raising contests to meet the president but there is little public evidence that they are.
www.newsweek.com
f the Trump 2020 campaign is holding phony contests to raise money by offering a prize of meeting President Donald Trump that is not honored then it is "out-and-out fraud," a former White House lawyer said, and could lead to prosecutions.

The

Popular Information

newsletter reported that the Trump campaign has held 15 contests since 2018 offering the prize, which includes a meal, travel and hotel expenses, and a photo with Trump for the winning donor.

Other campaigns have used the same cash-raising tactic, including those of Jeb Bush, Barack Obama, Elizabeth Warren, and Pete Buttigieg. These contests are typically followed up with an announcement of a winner and images from the meal.

But there appears to be little, if any, public evidence of any winners to date of the Trump campaign's contests, raising questions about who has won the prizes.

When asked for comment, Kayleigh McEnany, national press secretary for Trump 2020, directed

Newsweek

to a tweet by the campaign's communications director, Tim Murtaugh. "People win the contests each time," Murtaugh

tweeted

, without elaborating further.

Newsweek

asked McEnany if any public photos or statements about the contest winners were put out by the campaign and, if not, why? McEnany did not respond.