Wait! Hold on!

Mike Babcock is a terrible human being

? Bummer for the Blue Jackets that this revelation is just now coming out after they hired him. Hoo boy! I mean, there is no way in hell they would've hired him if his reputation had been known for a while now.
Both Babcock and Boone Jenner deny it. Babcock essentially calls Biz a liar and Jenner says it was a great meeting and good way to start to build a relationship.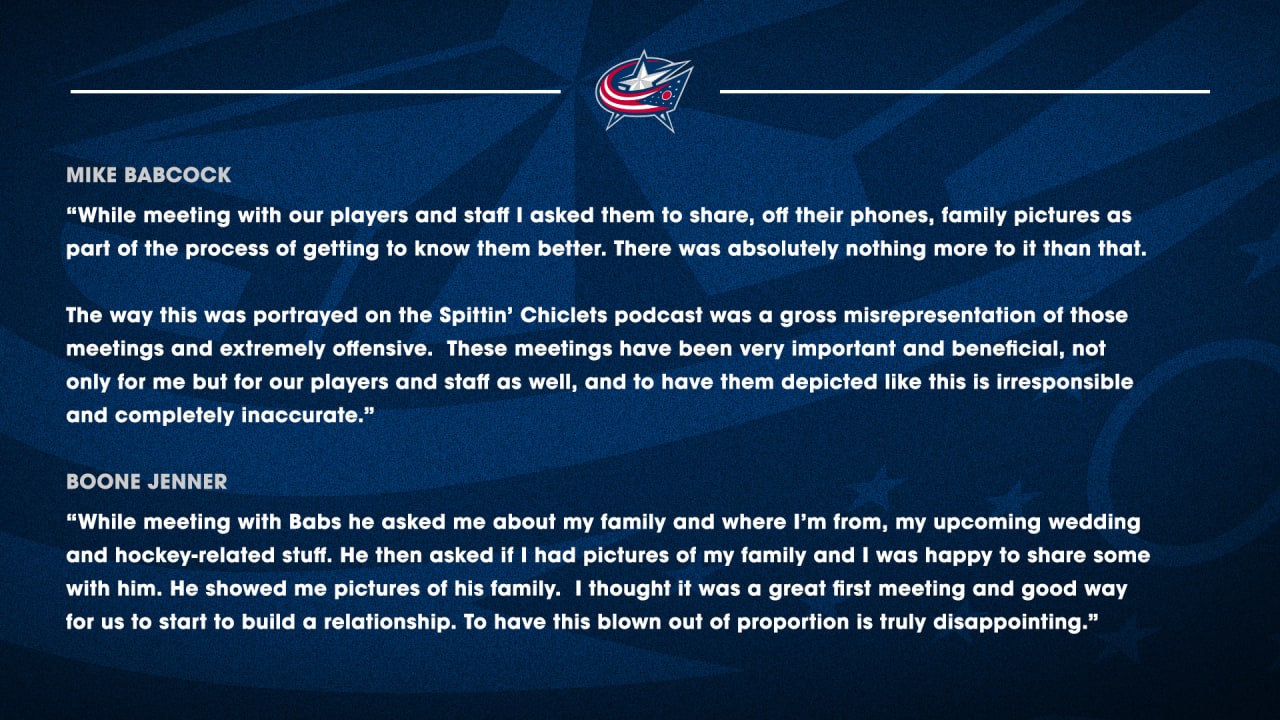 Columbus Blue Jackets Head Coach Mike Babcock and center Boone Jenner released the following statements regarding comments made earlier today on a hockey podcast. MIKE BABCOCK "While meeting with our players and staff I asked them to share, off their phones, family pictures as part of the...
www.nhl.com